The following books are primarily intended as a resource of images of flowers and plants for Jane's workshop students, although anyone interested in daydreaming over picture books will also finds these useful.
Many of these titles will, of course, be available at your library. If, like us, you are book junkies who need to have them on your shelf, you can find many titles from the big book chains while others are out of print. You might try finding the out of print books at used book stores in the real world or online...happy hunting!

If you come across any mistakes in these listings, please drop a line to webmaster@janesassaman.com.
The Visual Bibliography:
Art Nouveau Designs in Color
Alphonse Mucha, Maurice Verneuil and Georges Auriol
Dover Books


Flowers
Haruhito Wako and Masato Kawai
Chronicle Books
ISBN #0-8118-1936-1


Gardening with Antique Plants
David Stuart
Conran Octopus
ISBN #1-84091-172-7

300 Art Nouveau Designs and Motifs in Full Color
Carol Belanger Grafton
ISBN #0-486-24354-0

An Art Nouveau Album
Kathy Torrence
Dutton Paperback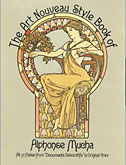 The Art Nouveau Style Book of Alphonse Mucha
Dover Books
ISBN #0-486-24044-4

Mucha's Floral Borders
Dover Books
ISBN # 0-486-24916-6

Karl Blossfeldt: Art Forms in Nature
Texts by Georges Bataille and Gert Mattenklot
Schermer Art Books
ISBN #3-88814-627-5


The Color of Nature
Pat Murphy and Paul Doherty
Chronicle Books
ISBN #0-8118-1357-6


Listen to the Trees
John Sexton
A Bullfinch Press Book, Little Brown
ISBN #0-8212-1952-9


Plant Kingdoms: The Photographs of Charles Jones
Sean Sexton and Robert Flynn Johnson
Smithmark Publishers
ISBN #1-55670-924-2

Alba Nero
Ron van Dongen
Nazraeli Press

Leafing Through Flowers
Daniel Ost
Callaway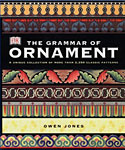 The Grammar of Ornament
Owen Jones
Dover Publication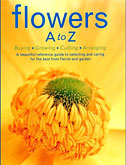 Flowers A to Z
Cecelia Heffernan
Harry N. Abrams Press
ISBN #0-8109-3348-9



Naked: Flowers Exposed
Walter Hubert
Harpers Collins Publishers


Intimations of Paradise
Christopher Burkett
West Wind Arts
ISBN # 0-9670216-0-X


The Hand of Nature: Butterflies, Beetles and Dragonflies
Ettore Sottsass
Thames & Hudson
ISBN #0-500-97492-6



A World of Flowers
Clay Perry
St. Martin Press
ISBN #0-312-27182-4

(Also—all other Clay Perry Books)

Gardening with Light and Colour
Marylyn Abbott
Kyle Cathie Limited
ISBN #1-85626-324 X



The Metamorphosis of Flowers
Claude Nuridsany and Marie Perennou
Harry N. Abrams Press
ISBN #0-8109-3625-9



One Hundred Flowers
Harold Feinstein
Bulfinch Press
ISBN #0-8212-2665-7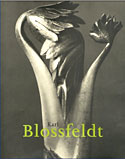 Karl Blossfeldt
Hans Christian Adam
Taschen
ISBN #3-8228-7438-8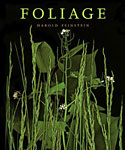 Foliage
Harold Feinstein
Bulfinch Press
ISBN #0-8212-2665-7


Art Nouveau 1890-1914
Edited by Paul Greenhalgh
Victoria and Albert Museum
National Gallery of Art
Harry N. Abrams Press
ISBN #0-89468-279-2 (paperback)
#0-8109-4219-4 (clothbound)



Edgar Brandt: Master of Art Deco Ironwork
Joan Kahr
Harry N. Abrams Press
ISBN #0-8109-4003-5


William Morris by Himself: Designs and Writings
Edited by Gillian Naylor
Chartwell Books, Inc.
ISBN #0-7858-1275-X


The Audubon Society Book of Wildflowers
Les Line and Walter Henricks Hodge
Harry N. Abrams Press (probably out of print, but check your library)
ISBN #0-8109-0671-6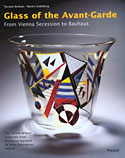 Glass of the Avant-Garde: From Vienna Secession to Bauhaus
Torsten Brohan and Martin Eidelberg
Prestel Publishers
ISBN #3-7913-2511-6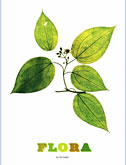 Flora
Nick Knight
Harry N. Abrams Press



The World Garden Design
Susan Dooley
Chronicle Books


The Garden Design Book
Cheryl Merser
Harper Collins



Rare Orchids
Bela Kalman
Bulfinch Press


A Natural History of the Senses
Diane Ackerman
Random House